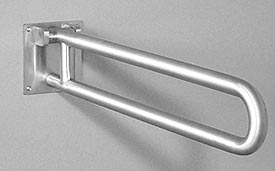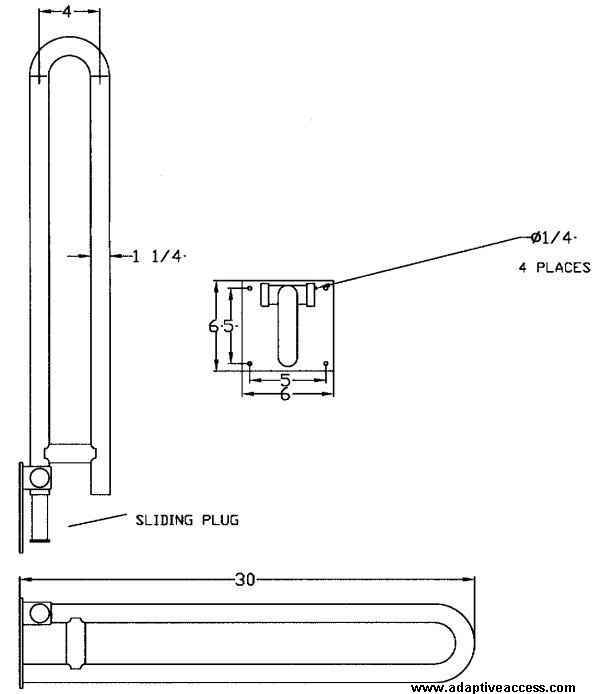 Specifications:
Tube: 1-1/4" diameter 18 gauge Type 304 Stainless steel
Wall Plate: 11 gauge stainless steel
Finish: Satin stainless steel with a non slip surface equivalent to 600 grit
This heavy duty stainless steel swing up grab bar is available in 1-1/4" diameter and extends 30" from wall. It lowers into position for assistance and swings up out of the way when not in use. A gravity feed sliding plug securely locks the bar in the upright position. When properly installed, this swing up bar can support loads in excess of 600 lbs., complying with structural strength requirements of the ADA.
Purchase this grab bar from our web site: http://www.adaptiveaccess.com/grab_bars_toilet.php