This small threshold wheelchair ramp is designed for doorways. They are available in 8", 10", 12", 16" and 24" lengths by 32" wide. Holes are punched in each of the top corners for easy installation. Made of aluminum, surfaced with anti-slip, high traction safety tape, they are lightweight and durable. Load capacity is 300 pounds per axle.
HELP! Purchase threshold ramps at: http://www.adaptiveaccess.com/alum_threshold_wheelchair_ramps.php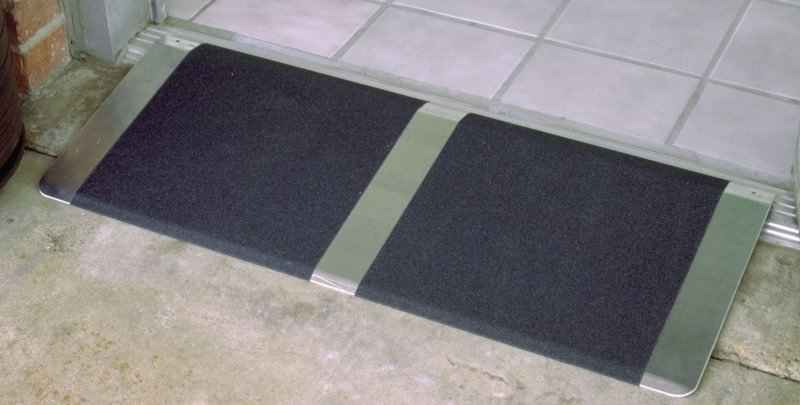 Tip: If the bottom of the door drags on the threshold ramp or if the threshold ramp prevents the door from opening, anchor an appropriately sized wood block as shown and secure the ramp to it with the hardware provided.